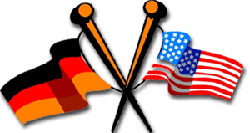 Summer Fest is a German- American Festival Held at the Schwaben Center at 301. N. Weiland In Buffalo Grove, Illinois. Get a Map.
Saturday, August 16th
3 pm to Midnight

Sunday, August 17th
1 pm to 10 pm
Featuring the Music of:
Dir Fidelen Kirchheimer
a band direct from Germany!
The Day Includes
Raffle Prices
with a $500
Grand Prize
Food and Drink
Amusement Games
Clown Visit
(Sunday)
Soccer Games
Dancers and Entertainers
Continuous German Music